What is Modulab?
Modulab is Werfen's best in class Laboratory Information System (LIS). With Modulab, laboratories can save time, improve efficiency and provide better patient safety and care. Employing a modular design the Modulab solution allows users to procure and couple together blocks of functionality into a truly bespoke solution that supports any clinical pathology laboratory's present needs.
By taking a modular approach the Modulab platform can be up-scaled and adapted at any point in time to keep in line with an organisations constantly evolving Workflow.
Modulab's power and flexibility as a Laboratory Information System (LIS) allows any specialised section, for example, Microbiology or Genetics, to be managed like a Data Management System (DMS) allowing the user to optimise Modulab's functionality to meet the demands of their specific institution. The versatility of Modulab also means that the platform can be installed as a DMS to do the heavy lifting of any laboratory and at a later stage additional modules can be added, thereby modifying the initial solution build to that of a complete Laboratory Information System (LIS).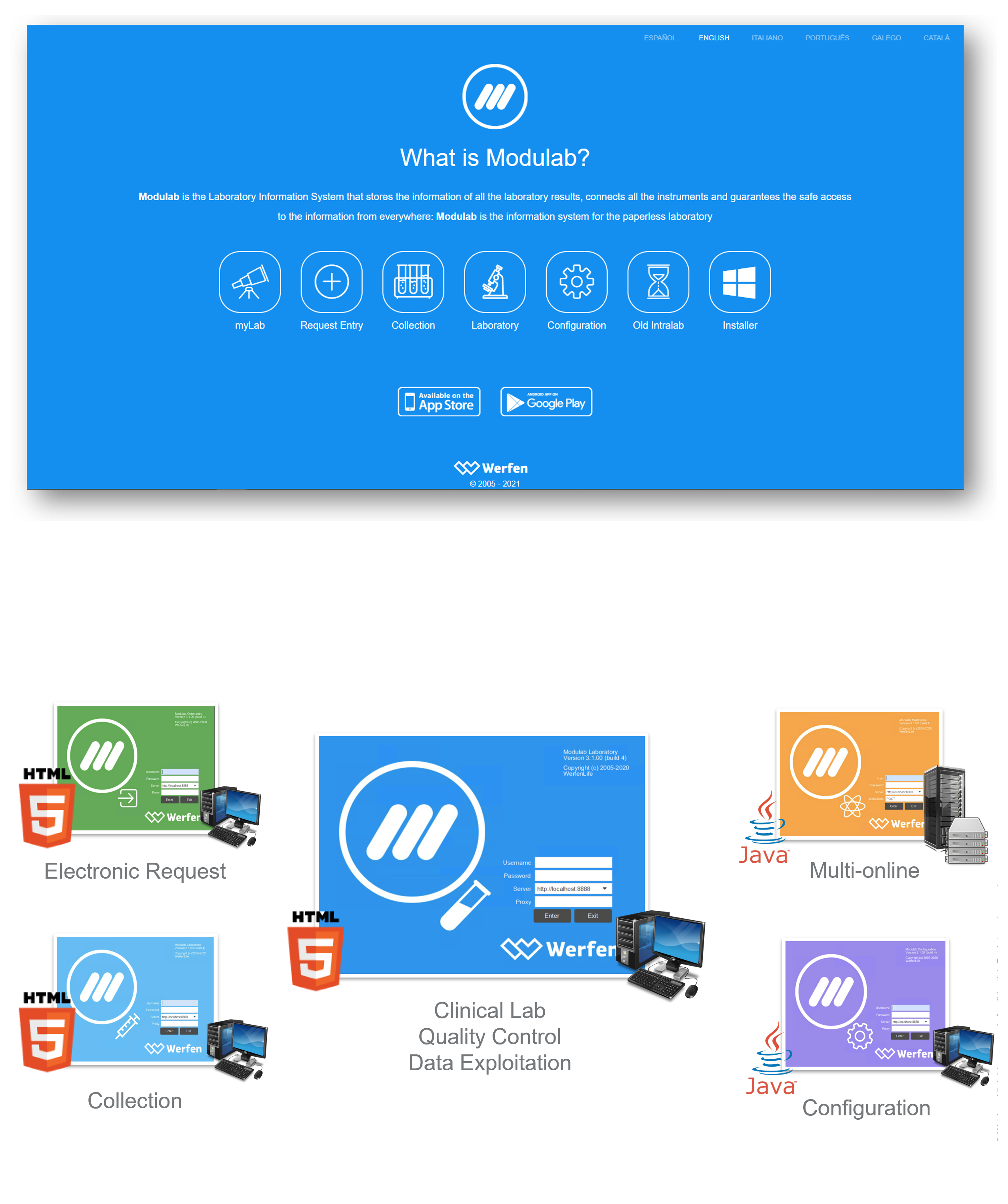 At any time during the solutions lifecycle, Modulab can be configured to support the present operational requirements of any clinical laboratory by design. The complete Modulab platform lets users perform every necessary task conducted in a laboratory setting easily and efficiently. Comprising modules for order entry, sample collection, storage & transportation, chain of custody & control, validation, quality control, workflow and warehouse management / stock control as well as much more, Modulab is a world class solution built by a team who truly understand the nuances and demands of today's clinical pathology laboratory.
Why Choose Modulab?
Modulab provides a platform to meet the needs of any public hospital or private laboratory (from single location through to multi-site organisations). Our solution allows users to manage all disciplines within their laboratory, by providing tools to handle tasks ranging from the routine to the extremely intricate and complex. Modulab optimises the work duties of laboratory operatives in areas Such as Clinical Biochemistry, Microbiology, Haematology and Immunology (along with many others).

Modulab manages end to end workflow across all lab disciplines, from Pre to Post Analytical stages and throughout, whilst connecting all instruments.
Modulab LIS is designed for both large and small laboratories, anywhere in the world.
Werfen's Clinical Solutions team have 25 years+ LIS / Laboratory software experience, and this coupled with 'state of the art' technology and a modern design, deliver an unrivaled LIS user experience.
Modulab is in constant development, with at least 3 major software sprints delivered annually. New features are added continually to meet the ever changing demands of today's modern pathology laboratory.
Suitability:
✓  30+ Years of Clinical Pathology Laboratory solutions experience
✓  Highly Scalable Platform (Start with a simple install and graduate to a full LIS Solution)
✓  Able to manage both stand alone and multi-site Lab configurations
✓  Comprehensively Featured covering all core Lab functionality and much, much more
✓  Market driven developmental roadmap – Development with the client in mind
✓  Continual and ongoing Solutions development cycle (3 updates per year)
✓  Cutting edge, Future Proof, Resilient software by design.
Flexability:
✓  Modern and aesthetically pleasing graphical user interfaces
✓  User Menus feel familiar and are easy and intuitive to use
✓  Truly "web enabled" access for users from any HTML5 device
✓  Extensively customizable – Both for Layout of Menus and Creation of reports
✓  Ability to assign features / functions to users by job role or function
✓  Provides comprehensive interoperability to other systems
Affordability:
✓   Solution footprint can be gradually increased in line with Lab Workflow and throughput
✓   Additional features (Modules) can be added at the appropriate time along the Solutions lifecycle
✓   Interoperability is fundamental, allowing easy and affordable connections between systems and devices
✓   Richly featured Solution diminishes the need for a host of middleware applications.
✓   Fully underpins automation of all Lab principles, from Sample collection through to Validation and beyond
✓   Can provides useful business intelligence to drive optimal outcomes and address unwarranted variation.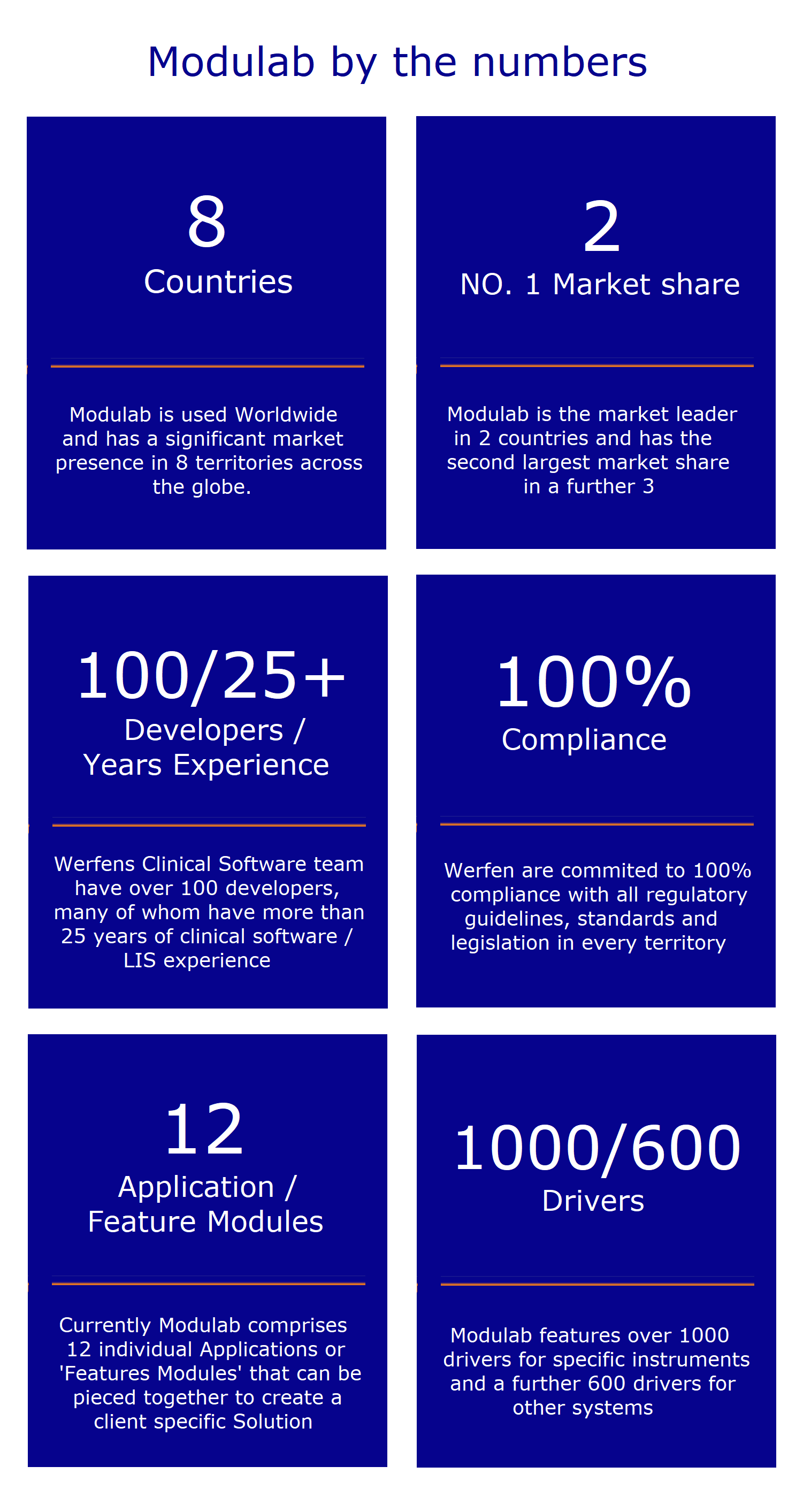 With a stylish and richly featured user interface Modulab feels very familiar and intuitive. The solution is the first browser-based LIS platform that uses HTML 5 technology so that information is available to users from anywhere within their facility in just a few clicks. What's more the MyPatients app is optimised to give patients easy access to their results from any mobile device.
The well-organised homepage offers role based, user specific access to a host of tools and applications that in turn allow laboratory personnel to perform specific work routines associated with their role through to complete management of tasks and workflow across the entire core laboratory process.
Modulab is designed to be extremely versatile, offering seamless connection to a multitude of laboratory instruments, equipment and other information systems. Being completely 'vendor agnostic', flexible in design and, comprising of a large instrument driver library means that Modulab allows for a rationalised and reduced middleware footprint. This then allows for a mitigation of unnecessary software, a reduction in overall connectivity and a reduction in spending associated with software licensing, hosting and maintenance.
Modulab affords users a platform that enables effective Clinical Pathology Laboratory management across all areas of the connected lab. From Pre-Analytical to Analytical and onto Post-Analytical phases Modulab offers a plethora of features and functionality that gives users full control of the Laboratory.
​
Modular and Scalable , Modulab effectively manages all aspect of Laboratory operations
---
Modulab allows organisations to manage all aspects of clinical pathology laboratory operations. Built from blocks of "Modularised" features, users can procure just a few blocks of the Modulab solution for example and from day one this will provide them with a DMS platform. Alternatively, all available feature modules can be procured and configured resulting in the implementation of a fully featured, best in class LIS Solution. Just select the feature Modules your organisations requires and you're able to design and implement a solution tailored to your needs and that matches your organisations exacting requirements (be that DMS, LIS or anything in between). Cutting edge technology and Intuitive Design underpinned by a programme of continual & ongoing development means that Modulab is your perfect LIS platform.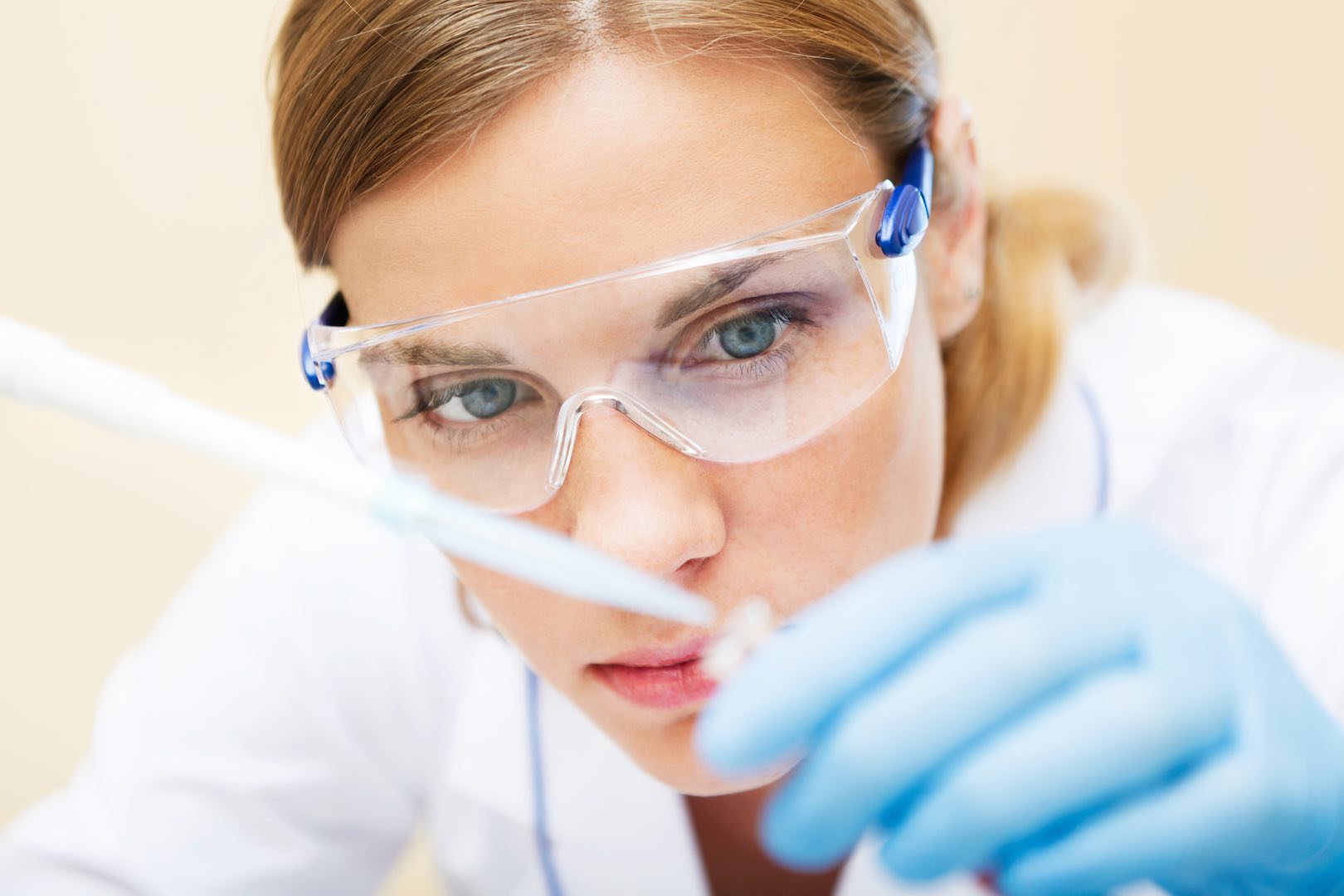 HIGHLIGHTS
Modulab's comprehensive features enable efficient management of all sections of the clinical pathology laboratory, from the core lab to the most specialised sections.

Complete integration of workflow processes; creation and management of master data & requests, collection & receipt of samples, validation & reporting, statistical analysis, warehouse management and much more.

Modulab allows for decentralisation of laboratory analysis, both from a functional and technological perspective. A full suite of reporting tools enables paperless management of the analytical laboratory. Even deeper analysis of data patterns and trends is possible with the BIWER BI module.

Built utilising HTML 5 technology, Modulab is the first LIS to allow access from any device featuring a modern browser. The MyPatients application is optimised to work faultlessly on any mobile device or tablet, allowing users to access data via the app anywhere, at any time.

Modulab is the solution of choice for hundreds of labs world-wide. The platform is used by organisations of varying sizes and varying complexity in terms of the work they do. Modulab can be implemented in a small, single lab setup or as an enterprise wide platform used across multiple labs all sharing data.

Comprising a library of more than a 1000 analyser drivers and a further 600 or more drivers to connect to other systems, Modulab is a truly agnostic LIS platform. Werfen strive to ensure full integration and connectivity with any other software or device.
Three-tier technology developed in a Java environment, with Oracle database and application server technology
---
Compatible with Windows, Mac and Linux operating systems
---
Highly scalable, configurable; may be effectively managed by a small research lab or the largest centralized hospitals
---
Modern and simple user interface
---
Modular solution to manage pre-analytical, analytical and post-analytical phases
---
Connectivity with all analyzers, automations and other information systems through various communication protocols (ASTM, HL7, POCT1-A, proprietary)
---
Traceability of examinations, samples, users and patients
---
Configuration of validation levels
---
Configurable user interface
---
QC management with configurable rules and different modes to view information and extract data
---
Configuration and creation of statistics
---
Definition of reflex and rerun rules for a wide variety of specialties (microbiology, hematology, etc.)
---
Flexible integration with HIS/EMR and other workflow-based hospital information systems
---
Condition-based rules engine for modifying requests and validating results
---
Online report delivery system
---
Web access for off-site users. Specially adapted for users with access via tablet or smartphone
---
Image atlas to easily capture, store and search images for use in hematology, autoimmunity and pathological anatomy
---
Dedicated features for the autoimmunity, biochemistry, hemostasis, hematology, genetics and microbiology sectors
---
Laboratory warehouse management
---
Quality management (documentation, instrumental maintenance, etc.)
---
Digital signature and time stamp
---
Implement Modulab - The solution tailored to your needs now and in the future.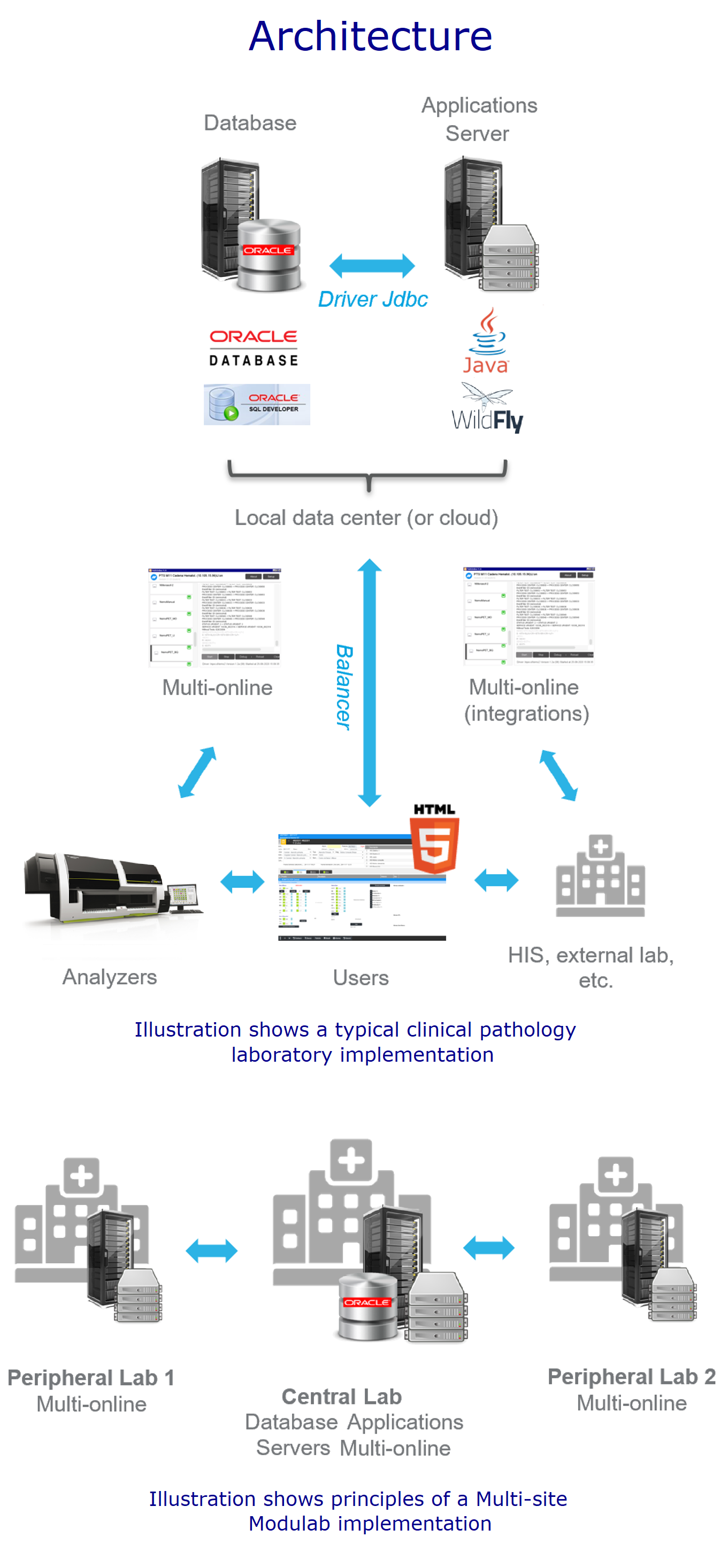 ​
Contact Us
---
Contact us directly using the below, or by filling out the form.
sales.uk@werfen.com
Tel: 01925 810 141 - Option 6
orders.uk@werfen.com
Tel: 0800 102 6342
service.uk@werfen.com
Tel: 01925 810 141 - Option 1