Products

ROTEM platelet
---
Combined with the ROTEM delta analyzer, this module provides a flexible solution in one system. Measuring platelet aggregation in whole blood samples with impedance aggregometry, ROTEM platelet allows testing of samples with low hematocrit.
*Not available in all countries. Not 510(k) cleared by US FDA.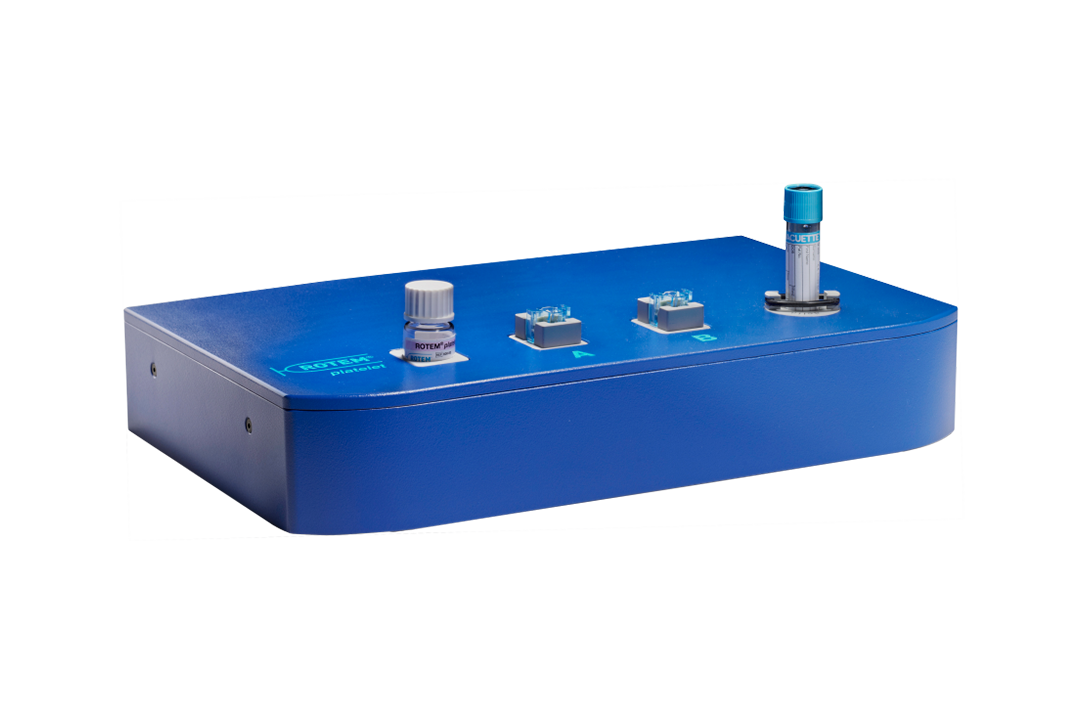 Proven technology for fast platelet aggregation testing
---
With dedicated single-use cuvettes and three reagents, the ROTEM platelet provides platelet aggregation results in six minutes. Measures three parameters with impedance aggregometry detection. In conjunction with ROTEM delta, the system can be operated at the point of care, enabling comprehensive patient blood management.

HIGHLIGHTS
Fast

Platelet aggregation results in six minutes, enabling rapid patient management decisions. Dedicated single-use cuvettes for simplicity and efficiency.


Comprehensive results

Measures three aggregation parameters: Area Under the Curve (AUC), Amplitude at 6 minutes (A6) and Maximum Slope (MS).


Flexible

With the ROTEM delta analzyer, delivers a flexible solution for whole blood testing for a comprehensive assessment of coagulation status. Two channels allow both analyzer and module to perform measurements simultaneously.
Contact Us
---
Contact us directly filling out the form below.
Belgium-Luxembourg
infobe@werfen.com
Tel: +32 (0)2 725 20 52
The Netherlands
infonl@werfen.com
Tel: +31 (0)76 548 01 00